Welcome to FLY RAIL TOURS & TRAVELS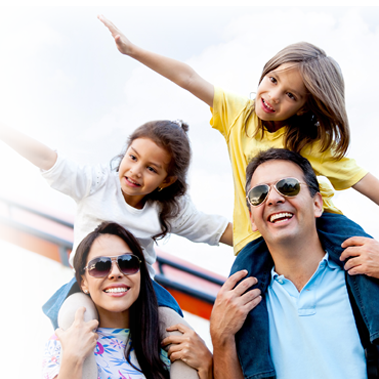 We have the great pleasure in introducing ourselves as a leading Travel agency, working, from Last 16yrs under the name & style as M/s FLY RAIL TOUR & TRAVELS, situated in Hari Market Jammu (J&K), duly registered with J& K state tourism Deptt. & also a member of TAAJ. (Travel agent association of Jammu) & IATO:- (Indian Association of tour Operators). Since long time, we Organizing and providing various types of services such as:-
F.T.T, Individual as well as Group Tours, local as well as through out India & abroad.
Pioneer in Educational tours, Honeymoon tour, Pilgrimages tour, Group tours, Seminar Conferences & All types of Picnics (one day excursion), & many more.
Educational, & Group Tours on most economical and concessional basis in any part of the Country.
We provide all types of vehicles on day rent basis or on customer choice.
We also provide all type of Package tours inclusive of vehicle, stay, meals, etc.
We are authorized for all Airlines, & Train ticketing Agent.
In Educational & group tours, we provide our own catering services.
We have our own fleet of buses running. The fleet consists of all type of Vehicles such as:-
(i) 2x2 luxury coaches (ii) 2x3 semi luxury 47 seater (iii) 18seater & 15 seater super luxury coaches with push/back seats.
(iv). 18 seater semi deluxe. Type of taxi Cab: - (v). Scorpio, Tavera, Innova, Qualis, Tata- Sumo, Bolero, Tata-Indica, T-Indigo, M-Van, Ford-Icon, Honda-City, etc.
We also Provide Hotel Bookings at all Over India and House-Boat Booking in Kashmir/Kerala.
Our Travel Company composes of highly professional team of experts from the field of tourism. We are confident that your good self will provide us with an opportunity to be at your Service to prove our worth for any one of the above job. We are always at your service & tailor the tours according to your requirements & easiness. You will get the value more than worth the money. Our Companies tradition is "ATHITHI DEVO BHAV..", means Guest is like God to Us. So, provide us with a chance to our company to make your dreams alive.
Thanking & assuring you of our best services ... always.
With Warm Regards.
Rajinder k. Sharma.
(Managing Director)